Tru Art Color Graphics Receives Certificate of Merit In Five-State Print Competition
04/06/2021 12:00pm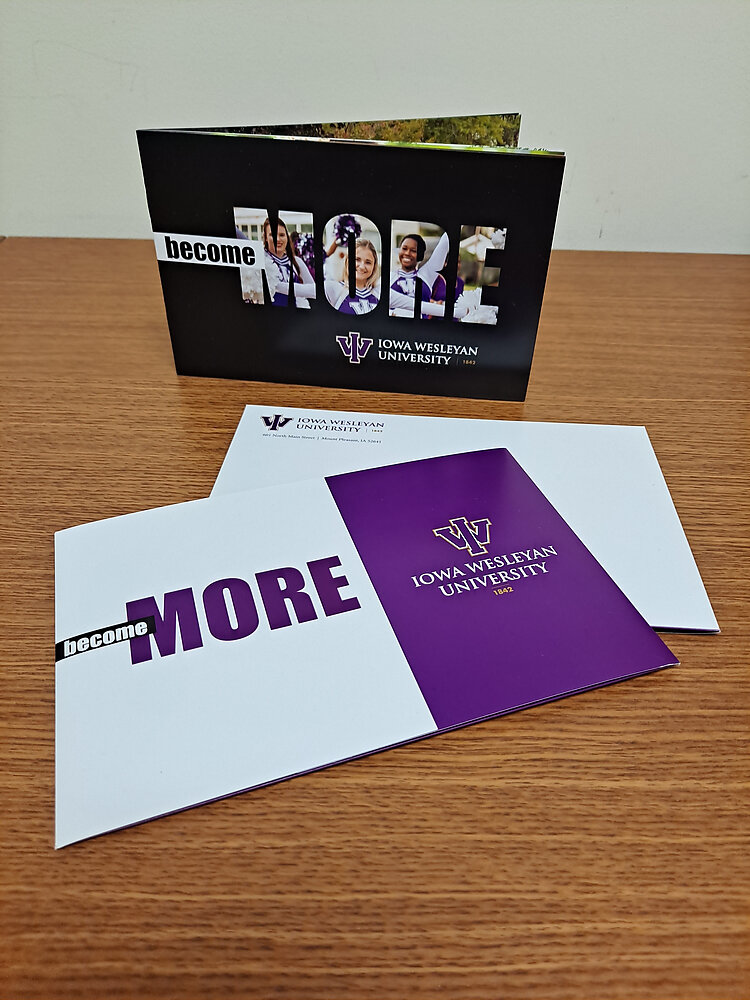 Iowa City, Iowa – April 6, 2021 – Tru Art Color Graphics of Iowa City, Iowa received an award for outstanding achievement in W-2 Promotional Campaigns, Consumer in the annual Star Awards, a five-state print competition hosted by Printing Industry Midwest (PIM), the region's trade association for the printing, communication, and graphic arts industry.
Competing against entries from printing and graphic arts firms throughout the Midwest, Tru Art received a Certificate of Merit. The company's winning submission was the "become MORE" Cross Mailer for Iowa Wesleyan University.
"We are very proud of our winning team, and I especially enjoyed working with Iowa Wesleyan's designer, Amanda Rundquist," said Sales Manager Kathy Gaulke, who worked closely with the client on the project. "It is an honor to be recognized by the industry as a company that produces top quality award-winning materials."
PIM's Star Awards recognizes those responsible for the creation and production of print communications in the Midwest. The competition promotes excellence in print communications and rewards companies and individuals who produce the best in print media.
ABOUT TRU ART COLOR GRAPHICS
Tru Art Color Graphics, located in Iowa City, IA, is an award-winning, full-service, G7 Master Printer offering unsurpassed levels of service and consultative expertise. Our workspace is a state-of-the-art, climate-controlled, 80,000-square-foot facility that boasts a wide array of equipment that produces outstanding results—not only on a variety of paper stocks, but also on other materials such as vinyl, hard plastics, magnetic material, metals and plexiglass. The core of our competitive advantage is the skilled talent of our artisans that enables our clients to experience the best in Midwest printing. We have been providing print and promotional products to the Iowa City/Cedar Rapids corridor and beyond for 125 years and counting. We are your ONE source for all things branded.
ABOUT PRINTING INDUSTRY MIDWEST
Printing Industry Midwest (PIM) is a trade association representing the graphic arts and communication companies in Iowa, Minnesota, Nebraska, North Dakota and South Dakota. PIM's mission is to be the leading resource to enhance the strength and profitability of the printing, graphic communications and related industries through advocacy, education, safety and environmental information. PIM's Star Awards program honors every aspect of the graphic communications supply chain, from content creation to print distribution in every way imaginable. Visit PIM's website (www.pimw.org) or call PIM's office (612.400.6200) for more information and questions about membership.