Promotional Products & Calendars
For over 120 years, we've been helping our customers grow and achieve their marketing goals with the use of promotional products. We are committed to providing exceptional products, service and innovative solutions.

Promotional products are the only medium that engages all five senses. Customers can see, hear, touch, taste and even smell them. Plus, promotional products are easily affordable-yet their impression is long-lasting and readily measurable. Make promotional products an integral part of your marketing mix and watch clients grab onto your message.
Your Brand. Our Experts. Outstanding Results.
Your Source for all Things Branded.
Promotional Calendars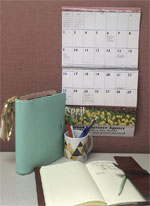 Research proves that calendars are useful and valuable. A promotional calendar is one of the MOST effective forms of advertising and are prominently displayed all year in multiple locations in the home and office. They are a high return-on-investment for only pennies a day, yet they will enhance your brand each day. Calendars are the only type of advertising people will ask you for!
We have a variety of options for creating a one of kind custom calendar. Whether it's customizing a stock calendar or creating your own custom calendar, our experts will help you make yours 100% distinctive.
Apparel & Embroidery
Apparel goes everywhere people go to give your brand supreme exposure. Your company's message will always be a walking billboard on a fun, fashionable and functional item for everyone!
We offer a wide selection of apparel and headwear to fit your company's needs. Whether it's a uniform, gift, sales promotion, golf tournament, special event or award, we will help you find the perfect style.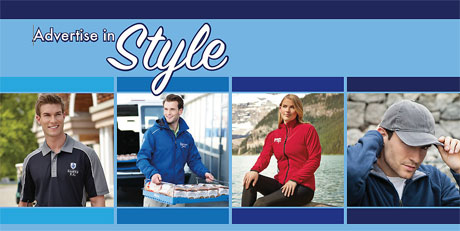 Apparel decoration is a chance to make a great style your own. We can add our high quality embroidery to any style, providing a highly visible and appreciated billboard for your logo. With our state-of-the art embroidery facility featuring multiple embroidery heads and digitizing capabilities, we are ready to assist.
Request a Sample
We understand that sometimes pictures aren't enough to make an educated decision. Feel free to request some samples:
Request a Sample >>